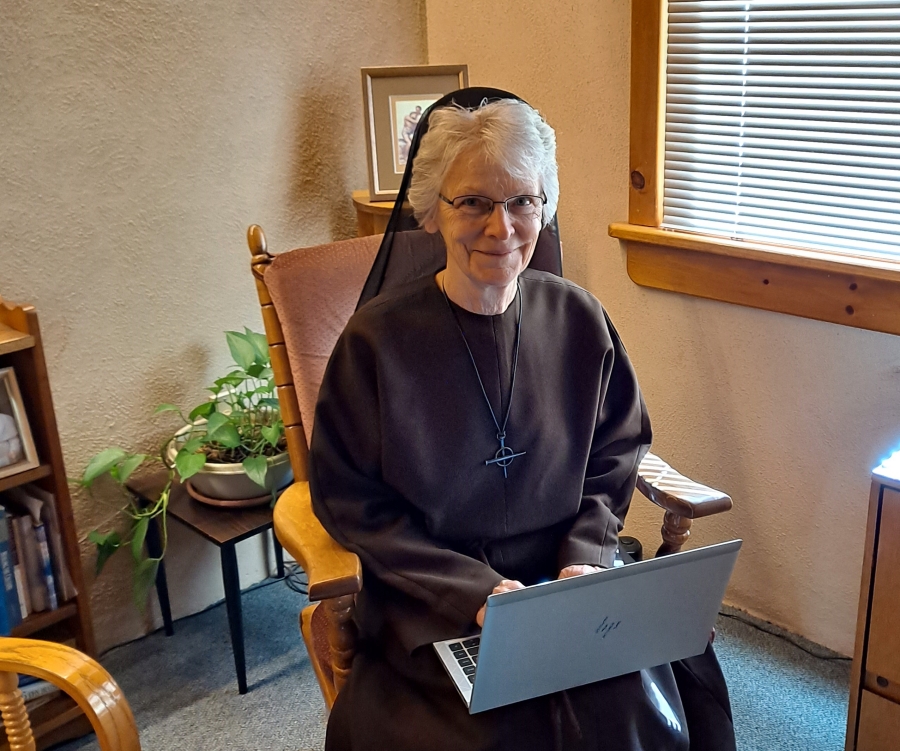 Sister Mary Elizabeth Endee with new computer.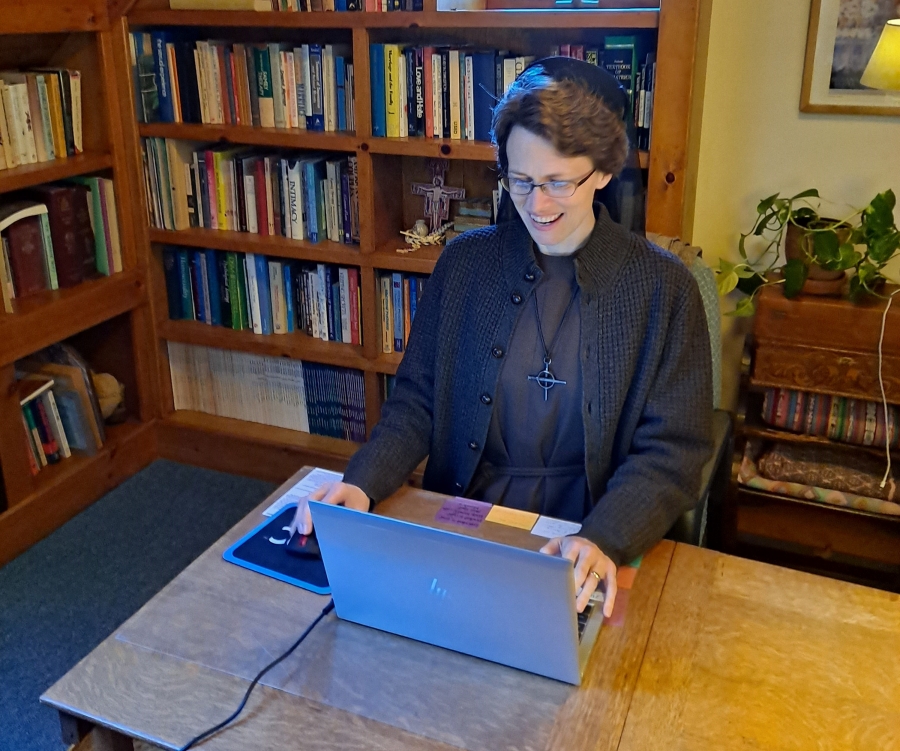 Sister Sophia Peters tests out the updated technology for use with her clients.
Sister Mary Elizabeth Endee, FSE, LMFT, and Sister Sophia Peters, FSE, LMFT, are using two of the new computers given to the Franciscan Life Center through a grant from Catholic Human Services Foundation. The technology upgrade is helping staff effectively meet the mental health needs of clients, especially during this time of Covid-19 when counseling is through Telehealth.