Governing Board
The Franciscan Sisters of the Eucharist, a Community of Religious Women, was founded in 1973 and is approved as a pontifical order by the Roman Catholic Church. Guided by the leadership of its foundresses, Mother Rosemae Pender and Mother Shaun Vergauwen, the community has flourished since its beginnings and now, under the  leadership of Mother Miriam Seiferman, Mother General, Mother Barbara Johnson, Vicar General, and the General Council, the Franciscan Community continues to grow with new vocations and new centers  in the United States, Italy, the Holy Land and British Columbia.
The motherhouse is in Meriden, Connecticut, not far from the campus of the Franciscan Life Center. Visit the Franciscan Sisters of the Eucharist website to learn more about the FSE centers and way of life.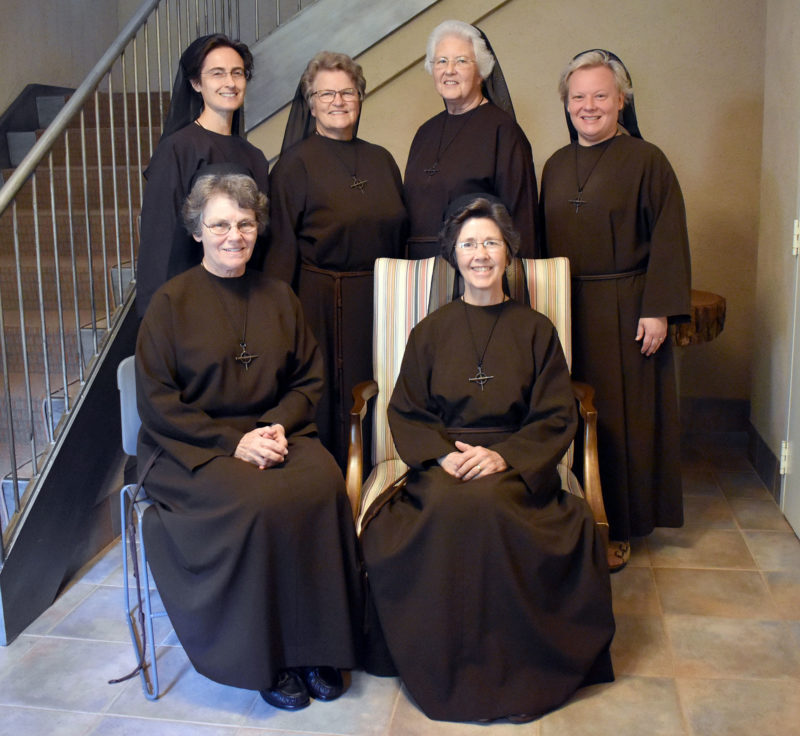 Seated from left, Mother Barbara Johnson, Vice President; Mother Miriam Seiferman, President. Standing from left, Sister Raffaella Petrini, Council Member; Sister Suzanne Gross, Secretary; Sister Mary Richards, Treasurer;  Sister Clare Hunter, Council Member.
Advisory Council
The Mother Shaun Endowment Advisory Council offers professional guidance to ensure the successful continuity of the Franciscan Life Center and Franciscan Home Care and Hospice Care missions.
Advisory Council Members include: Madelyn Lankton, Chairperson; Peter Deckers, MD; Stephen P. Giulietti, CFP, CIMA; Stephen Kuhn, Esquire; Cathy Oneglia, Esquire; Frank Vanoni, MD; Mary Lou Peters, Retired, Financial Planner; Marsha Rabiteau, Esquire; Al Terzi, Television Host; and Rosa Gatti, Retired SVP, Communications Counsel and Corporate Outreach, ESPN.
Advisory Board
The Advisory Board is a group of men and women who help support programs, services, and events through their generous gifts of time and talents.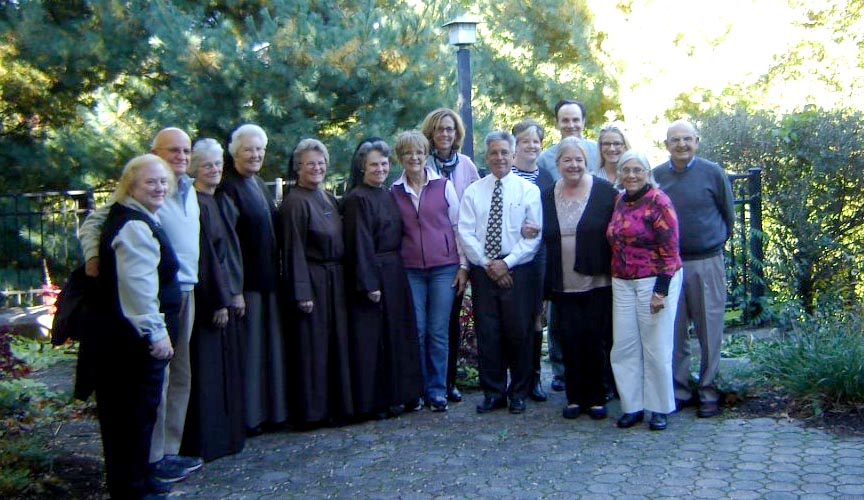 From left: Anne Gray, Dick Leary, Sister Mary Elizabeth, FSE, Sister Mary Richards, FSE, Sister Suzanne Gross, FSE, Sister Barbara Johnson, FSE, Susan Grenier, Jennifer Barry, Jay Festa, Cecelia Petrowski, Leanne Harvey, Jim DeMaio, Colleen Mrowka, Carolyn Vanacore, and Bob Wirz.
Sports Banquet Committee
The Sports Banquet Committee comprises dedicated sports fans and sports professionals who advise the Center in planning the annual Franciscan Sports Banquet and Silent Auction. These volunteers are invaluable in suggesting and securing worthy sports personnel to honor at the banquet.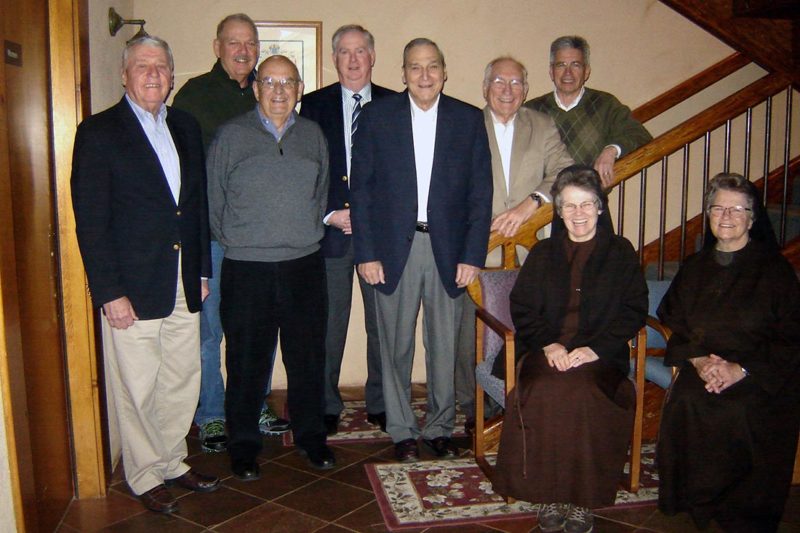 Seated: Sister Barbara Johnson, FSE, Executive Director, Franciscan Life Center; Sister Suzanne Gross, FSE, Administrator, Franciscan Home Care and Hospice Care. Standing, from left: Dan Gooley, past Head Men's Baseball Coach, Quinnipiac University; Seb Senia; Bob Wirz, Author of Independent Baseball Insider, and past President of Waterbury Spirit, Director of Information at Major League Baseball; Michael O'Brien, President and CEO, Duncaster Life Care Community; Al Proto, educator; Ray Peach, retired bank executive and Jay Festa, Principal, Blueprint Benefit Advisors, LLC.