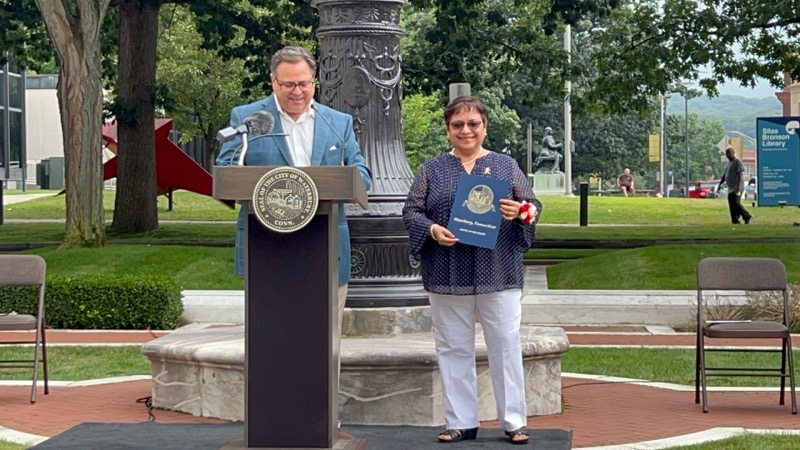 Mayor Neil O'Leary's representative, Paul Pernerewski, recognizes Martha Pezo-Marin at the recently held Peruvian Mayor for a Day ceremony on the green in Waterbury. Martha, an immigrant from Peru, receives this award for her dedication to family, church and community.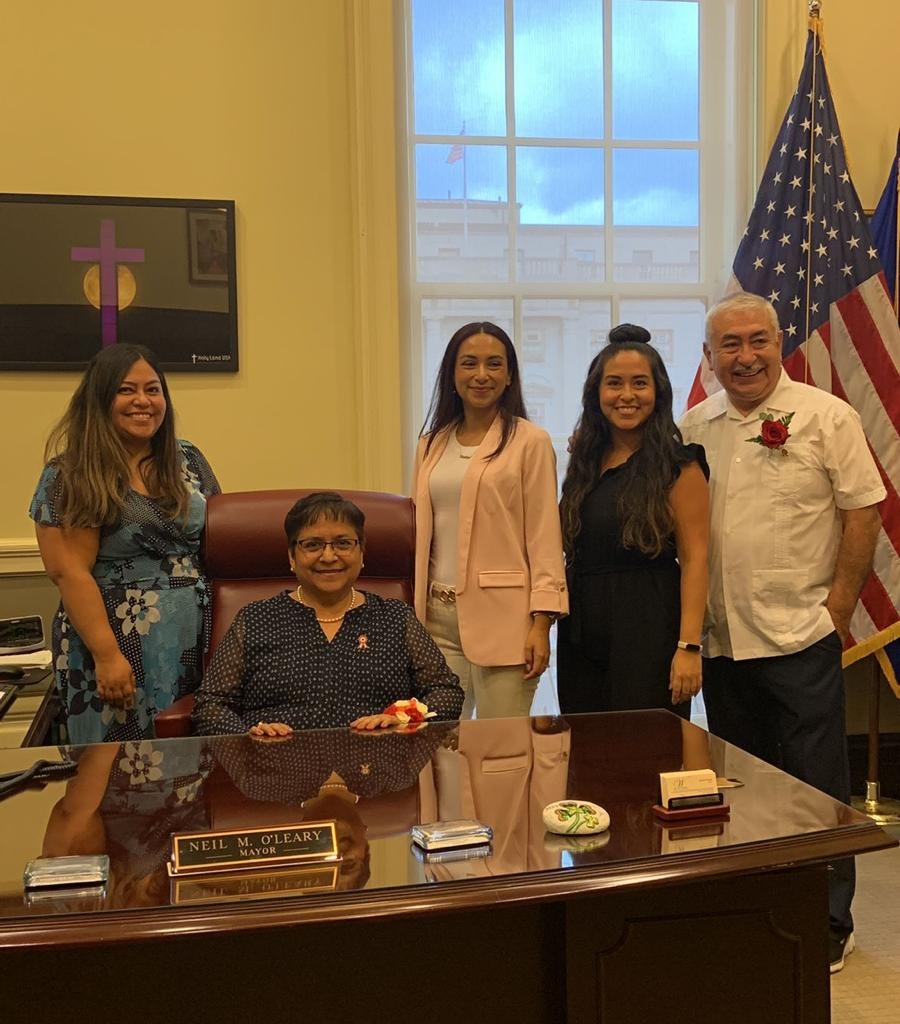 Martha, married to Cluber Marin for 43 years, immigrated to the U.S. with her husband and three children in 1994. They joined her for her special day of honor. She and her family are active in the community.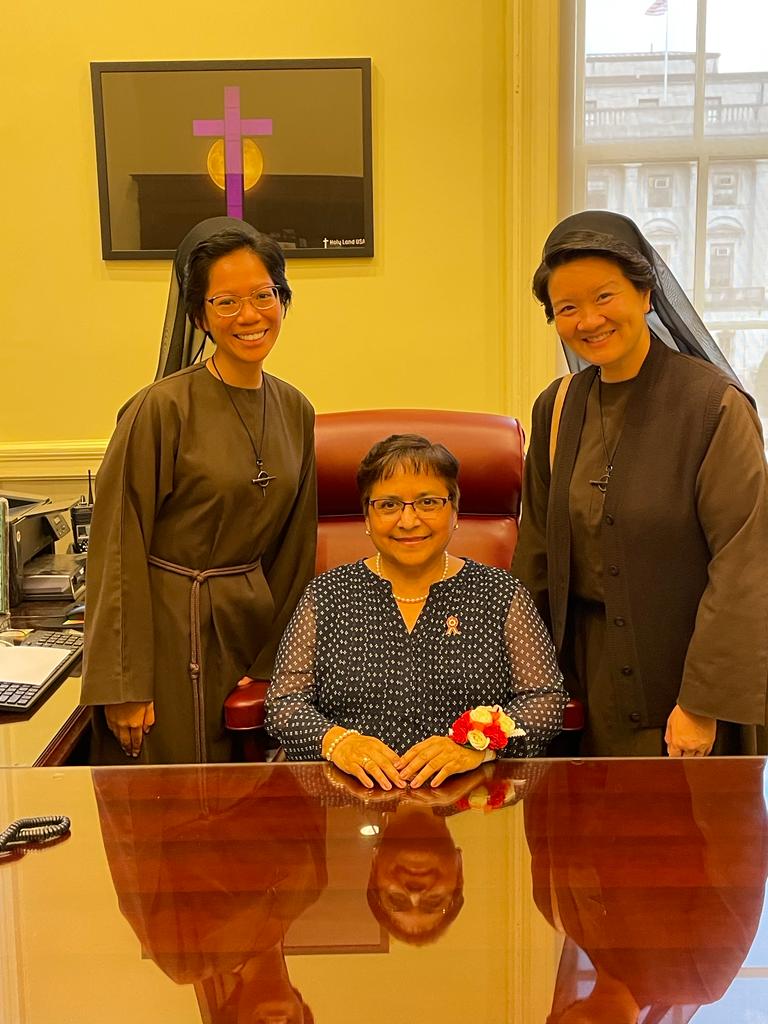 Martha holds a Master's Degree in Marriage and Family Therapy from Southern Connecticut State University and currently is a bilingual therapist on staff at the Franciscan Life Center.  Staff members, Sister Mary Christa Tumanon, FSE, and Sister Anne Therese Yuen, FSE, were present for Martha's ceremony.